MOVING JOYFULLY
Dance & MOvement FOR CHILDREN
If you were to look in on a class I was teaching, you would see a room full of young, happy, and engaged children, using their imaginations and learning to express their individual style. The children would be learning motor skills, basic dance technique, confidence and much more, but if you ask them, they would say they are playing and having fun.

I have developed a way of working with young children that taps into their natural way of learning through play and imagination. When working with children, it's not necessarily what you are teaching them but how you are teaching them that is most important. If you bring knowledge to a child in the right way it will live and grow with them forever.

Moving Joyfully is different from other dance studios in that the main goal is not only to teach dance skills, but to guide the child toward finding their own movement voice. I encourage and teach children to express themselves through movement, in their own unique style. A poet once said, "Kids: they dance before they learn there is anything that isn't music." This joyful, uninhibited expression fades so quickly in life. I believe it's extremely important to nourish this joy of movement while it still comes naturally with hopes that they'll retain it for as long as possible. I teach dance and movement foundations, but more importantly, I provide a safe, caring, and imaginative space for a child's sense of wonder and identity to flourish. I absolutely love my job.
~~~~~~~~
In addition to my work with little ones under age six, I work with children of any age who are not typically developing. These children can join a class or take private lessons. The teaching adapts to the needs and desires of each child.
Creative Dance
This class is for ages 3-6. Children will explore movement, improve motor skills, learn body awareness and basic dance and tumbling through imagination and play. We will enjoy dancing to songs and stories. Children will be guided in finding their own unique way of movement and expression. Classes are kept small so each child gets plenty of attention.

Home School
This is a class designed for ages 5-7. We will do an hour movement lesson working on proprioception, empathy, expression, and other valuable tools all through stories, movement activities, and play. Children will be guided in finding their own unique way of expressing through movement. For the second hour we will have a guided group project, such as art or a science experiment and at the end of class children will have some free time to explore movment in a really cool environment. Space is limited so sign up ahead of time.

Peer Fun
This is a collaborative class between peers. We will mix typically developing teens with some of their non typically developing peers and we will all dance together. This is a chance to learn from each other and to support each other in a fun way.
Adult and Child
This class is for ages 1-3. The class is geared towards the children with adults joining in the fun and assisting the child in their learning. We will hear stories and explore movement together.

Special Needs
Children of all abilities are welcome in Kellee's classes. She has worked with children with all sorts of specialties from wheelchairs, Down Syndrome, Cerebral Palsy, Blind, Deaf, Autism... basically if your child wants to dance they are welcome in my studio. The best thing to do if your child is not typically developing is to call Kellee so you can decide together which class would best suit your child.

Community Dance
We want to invite anyone in the community to come and join us for an evening of fun. Kellee will teach a short 15 minute lesson at the beginning of the evening and the dance style she teaches will vary every month. Anyone is welcome to join the lesson. For the rest of the evening Robb (her husband) will be DJ providing some good tunes and people are free to let loose and move as they wish. This is just a time for anyone in the community to come and move maybe learn a step or two but just have fun. This is a drop in event so you can come one week or every week. There is no set fee, but donations are gratefully accepted.
Creative Dance
50 minutes once a week $55/month
Mondays 9:30 or 1:30pm
Thursdays 9:30am
Home school
Thursdays 1:30-3:30
15 lesson session $375/child
location Tula starting 9/6/18
adult and child
once a week $45/month
twice a week$80/ month
drop in $12/child and $5/sibling
Community Dance
Thursdays 7:00- 9:00
*donations accepted
Peer Fun
This class takes place at local high schools. If you are interested contact Kellee for more information.
Kellee at age 3
About Kellee
Kellee grew up dancing and tumbling in Eugene, OR. She began teaching as an assistant at age 13 and fell in love. Upon graduating from the Clark Honors College at the University of Oregon in 1997 with a major in Spanish and a minor in dance, she immediately opened her first dance studio. After a few years Kellee took a break from teaching to study at the University of Hawaii's graduate program in dance education. In 2005 Kellee opened Calliope Dance Studio in San Francisco, California. She directed the program and taught most of the classes until she and her husband felt the pull to return to Oregon. Calliope however, is still going strong and Kellee returns each year to manage backstage at the annual recitals. In 2010 Kellee started Moving Joyfully in Oregon and published a book with the same title. She teaches dance at the Imagine That! program for children ages 7-14 each summer. In addition to teaching young children, Kellee began to work more with children who are not typically developing. Kellee lead Sensory Story Time at the Eugene Public Library and taught DanceAbility classes for teens. Kellee has taught in Colombia, Panama, and India but always comes back to her roots in Oregon. There is nothing Kellee enjoys more than dancing with children.
Performing
Kellee is a dancer with Halau Hula O Na Pua O Hawaii Nei. She enjoys the close relationship with her hula sisters and though she considers herself a teacher and not a performer, you can catch her enjoying the stage with this wonderful group.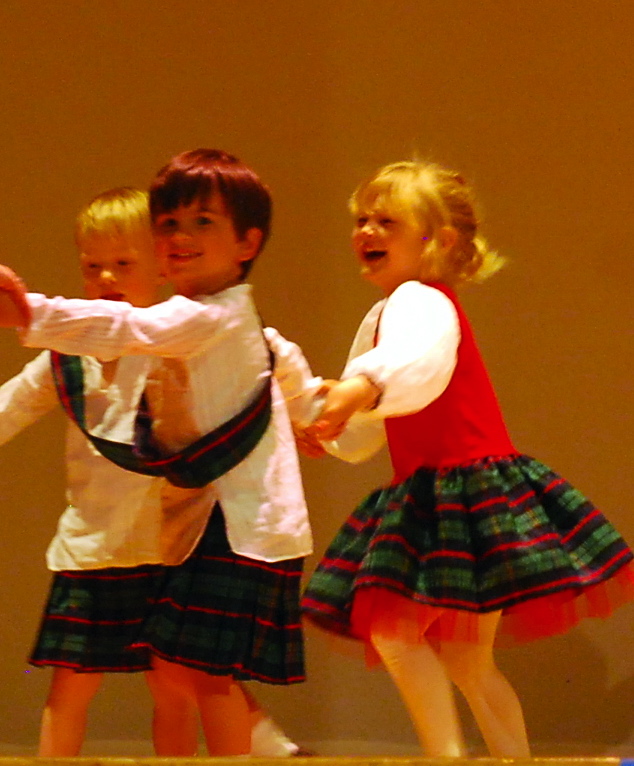 We would love to have you join us for some fun at Moving Joyfully. Please provide your contact information below and let us know about any special concerns or requests in the comment box. We look forward to your joyful moves!